Our services include frame labor for:
Spec and Custom Homes
Single and Multi-family Structures for Tribal and Housing Authority Projects.
Elderly Communities
Apartments and Hotels
Commercial Office and Retail Spaces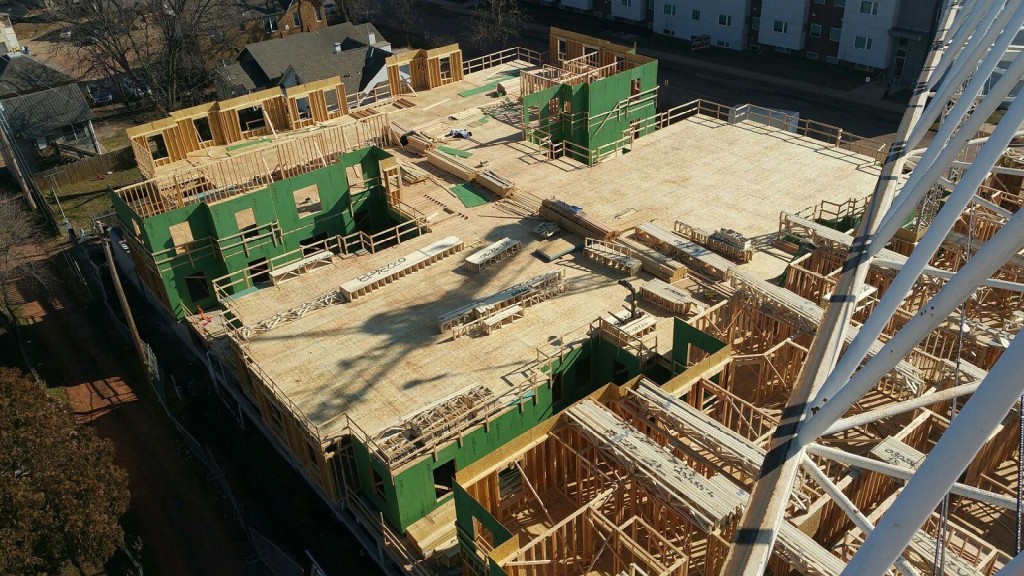 As framing contractors, our scope of work typically consists of construction and installation of floors, walls, roofs, sheathing, stairs, shear and firewalls, house wrap, soffits, sub-fascia, cornice, fascia and siding. We also provide labor for the installation of windows and exterior doors. We have the talent to provide our customers with many customized features that are on the leading edge of frame construction. This includes circle stairs, dome and barrel ceilings, and many custom roof ideas, to name a few.
If you would not like the added time and expense of performing take-offs, ordering lumber, and scheduling deliveries, we offer 'Turn-Key' solutions to our projects as well. We work with many vendors to insure competitive pricing for your project. We have found the job works more seamlessly when one contractor is providing the material and labor.  The added responsibility on subcontractors to know material is 'coming out of their pocket' insures less waste and a cleaner jobsite. We perform our lumber take-offs in house and guarantee the lumber package will meet the need of the project. Any overages beyond our take-off will be paid for by us. Change Orders and work outside the scope of work according to the plan will be charged to the appropriate party. We insure our lumber meets or exceeds specifications on the plan. All sales tax will be paid.
Our service area includes all of Oklahoma and any places within a 250 mile radius of Oklahoma City, OK.