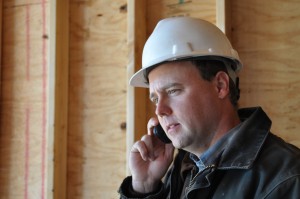 Gellenbeck Construction, Inc. has a broad range of contacts that can fit nearly any size of framing project you have available. Many of our men have been trained by us. We take a 'hands on' approach to management. We are not so large that there has to be multiple tiers of management. We feel this is a healthy business model, because the man who runs the company is the same one who is insuring our framing is done correctly down to the details.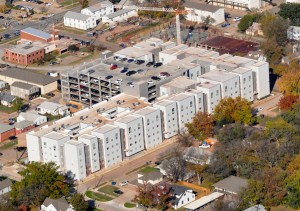 Gellenbeck Construction, Inc. is incorporated in the state of Oklahoma. Date of incorporation is February, 2007. Tax ID: 20-8489465. We are fully insured and comply with all applicable laws and regulations in Oklahoma.
Gellenbeck Construction, Inc. is founded on Christian principles. We strive to make these principles apply to our 'every day' decisions. Calling ourselves Christian is not something we take lightly. We believe a Christian should act like Christ in every area of their lives, including business. Our dad taught us honesty was first priority. He always told his business clients, "I won't lie to you and I won't lie for you." We make the same application in our business. We will be honest, even when the truth may hurt us.
Matthew Gellenbeck built his business from the ground up. He was raised in construction his whole life. Working at a very young age with his dad in the family business building homes and traveling the US installing millwork and trim in malls, restaurants, and dealerships. At the age of 14 he helped his dad build the family's house from the ground up. It was here he learned he liked framing better than any other phase of construction. At the age of 21, in 2003, he decided he had enough of traveling and doing trim work, so he started his own business. Trim work proved key in framing as he paid closer attention to detail than his competitors. Due to his honesty and quality workmanship, his business grossed over $1,000,000 by the end of the second year. Many builders had trouble trusting him when they found out his age, but soon they saw he was very capable at running any size project they threw his way.
He never had a problem with his age unless they asked him, because he was very bald, even at 21! Matthew speaks fluent Spanish, which has proved valuable in many ways. His leadership has earned his respect among his workers as well as his clients.
Olayo Rodarte is our safety and operations supervisor in the field. His leadership has earned much respect with all who work with him.
Michael Gellenbeck, brother to Matthew, joined the company in January 2012. He takes care of most the office operations including bookkeeping, take-offs, bidding, and safety.